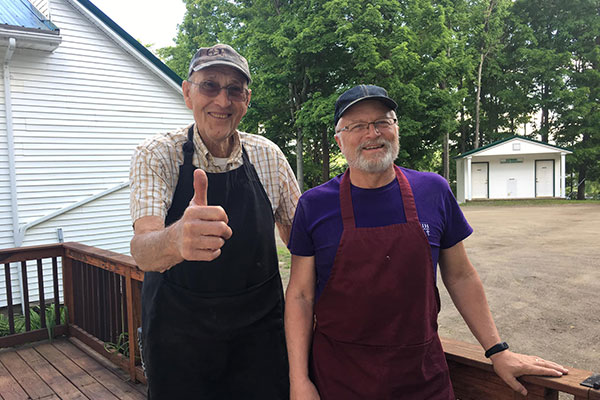 If you would like to volunteer your time to Odosagih, whether it is in assisting with building projects, working in the kitchen, or in some other activity, we welcome your help. Use the volunteer form below to share your interest and your passion for our ministry.
The ministry of Odosagih would not be possible without all of the countless hours put in by volunteers.
If you have volunteered at Odosagih, whether it was yesterday or anytime in the past, we would like to take this opportunity to thank you for your support.
Off season we would welcome individuals, or a group ie: family, Sunday school class, etc. to volunteer their time on a day or overnight project. Contact Ron Uhlman or Josh Burch through the office here to arrange a time or project. Overnight accommodations can be provided for those who are on the grounds for more than one day.