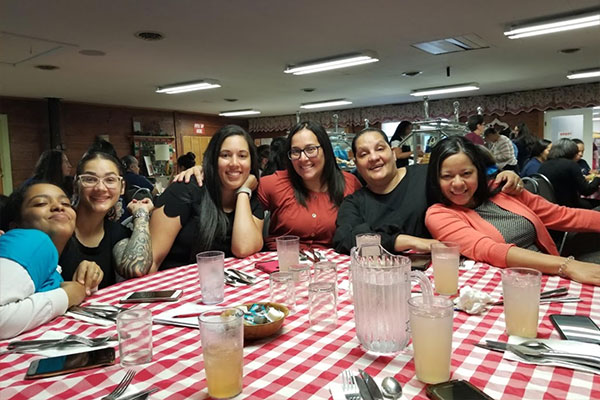 Read what our guests have to say!
We are so blessed for all of the wonderful feedback we have received. Please take a moment to share your own experience with us at one of these great review sites. We appreciate your time and look forward to hearing about your own personal experience with us.
God bless you!
"We love this place. We come every year. They have boats and water sports, pool, mini golf, kids activities and teenagers, cabin, motels, TV sites. New preachers and music every week."
Shelene A
Source: Google
"Great place for Christian fellowship! Fantastic concerts! Relaxing place, beautiful scenery and awesome place to meet new people!"
Jean C
Source: Facebook
"Wonderful Christian retreat! Great rooms, clean and well maintained. Wonderful staff, we were treated like we were family. Extremely reasonable prices on everything. Outstanding worship with new performers every week. Camping, hotel, cabins, internet, food, ice cream, bookstore, giftshop and more! Great prices!"
Johnny T
Source: Google
"Love this place. The singing, preaching and atmosphere are all a breath of fresh air!"
Bridget M
Source: Google
"The first thing I notice every time I arrive is the peacefulness. Great place to relax and unwind. The fellowship is the greatest. Speakers and musicians are wonderful as well. I keep coming back year after year for my summer getaway."
Cindy S
Source: Facebook
"A great Christian atmosphere, and friendly faces! Excellent facilities as well as entertainment. We stayed in tents, but they're are cabins available as well as motel rooms. The lake is beautiful and pool is nice. Plenty of activities and services. A morning and evening chapel service everyday, and meals at extra cost. Overall, a great place to bring your family extremely safe and beautiful."
Brianna N
Source: Google
"I have asked several people including those who are new comers to Odosagih what they feel about being there. The one word that is repeated time and again is peace. You feel the peace that restores and renews you. Amen to that, I feel that peace every time I arrive on the grounds. I have enjoyed Odosagih for 20 years now and pray to enjoy many more years to come."
Melissa C
Source: Facebook
"Fishing is phenomenal 8lb bass 50 pound carp"
Edward F
Source: Google
"Beautiful place. Very peaceful and serene atmosphere. Excellent place to get away and rest in the Lord. Accommodation rates are very reasonable. Property is well kept."
Jeannie C
Source: Facebook
"Great Family Retreat Center. It's Word and family centered. Great Word and activities for the family. Once you're there you can unplug and forget which day it is. Facilities are always clean, staff always accommodating, the Saints always encouraging. Want to make a reservation, You can make payments towards your stay. The trip from Baltimore to Odosagih is glorious-the mountains do declare the splendor of our God!"
Paula S
Source: Facebook
"Beautiful conference center on a Lake. They have a motel and cottages right on the lake. They have worship services, boat rides, a pool, and great food. What else do you need for a vacation."
Daniel M
Source: Google
"This is a beautiful Christian Bible Conference. Place to stay and enjoy. The women's retreat this weekend was great. It's also on Lime Lake in Machias. They have a hotel and many cottages to stay in. They also have an RV Park."
Barbara K
Source: Google
"Been going to Odosagih for decades... always blessed! The speakers and musicians, the food and the fellowship's always great. The walks around Lime Lake are so invigorating or just sitting on a bench looking out over the lake- very nice!"
Sherry M
Source: Google